Post by vivian on Jun 9, 2020 7:38:06 GMT -5
Connie and I are "homeless" for at least two weeks. If you recall last year when we were coming home, one of my rear spring hangers busted open. We were at a remote state park but managed to find a mobile welder that came to us and welded a new hanger on. The welding he did was not the best and it concerned me to keep traveling with the stock suspension. We don't always stay on interstate roads and like to go into state forest roads, BLM land and just have options. We also one day want to drive up to Alaska. Here is the busted hanger which sheared the bolt and wedged spring (luckily).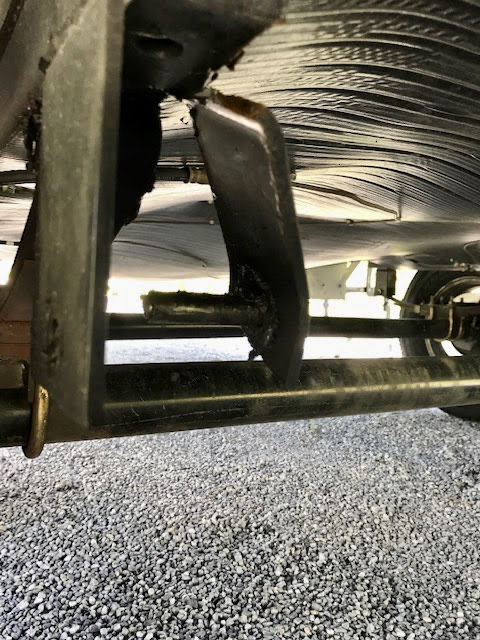 After much research and discussion with the frame builder Lippert, I decided to get the suspension reinforced. It is not the best solution which would be an IS suspension, but that would burden us with an additional 500lbs and it is almost $10k.
www.morryde.com/products/87-independent-suspension-system?return=%2Fproduct-category%2F4-suspension
We already added disc brakes so just want to reinforce the hangers and axle area. After making sure our freshwater tank could be removed and replaced if needed (it is right above axles) Added V clips to hangers to prevent longitudinal movement and cross braced 2 x 2 tubes just above hangers to prevent lateral movement.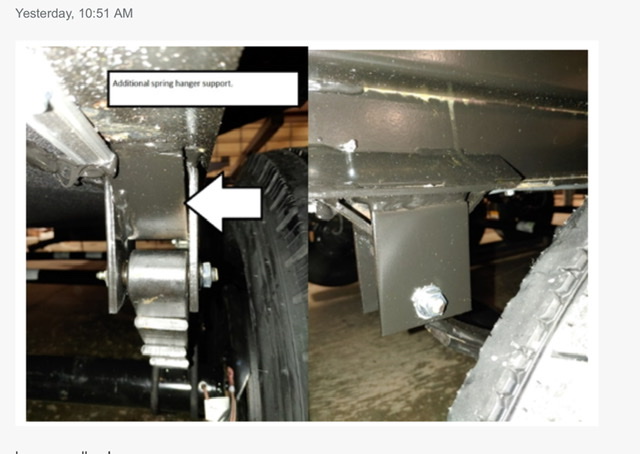 I also upgraded the equalizer shackles with heavy duty ones and the equalizer which suffered damage as a result of the hanger incident. Also redid all bushings, wet bolts and got annual bearing service.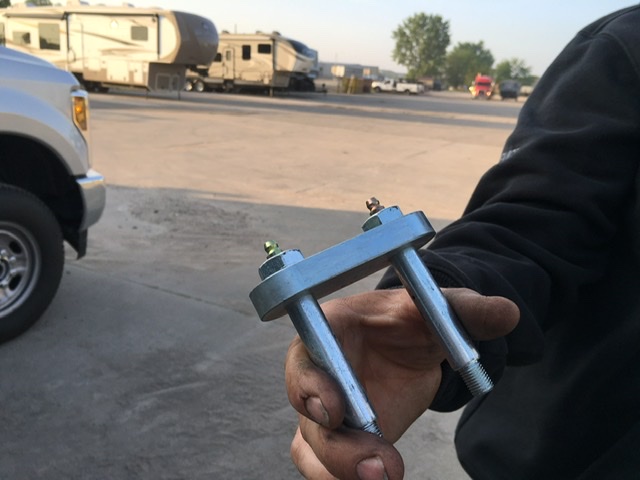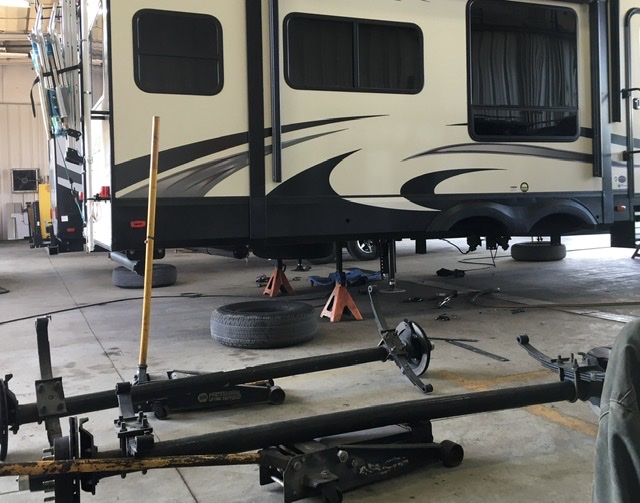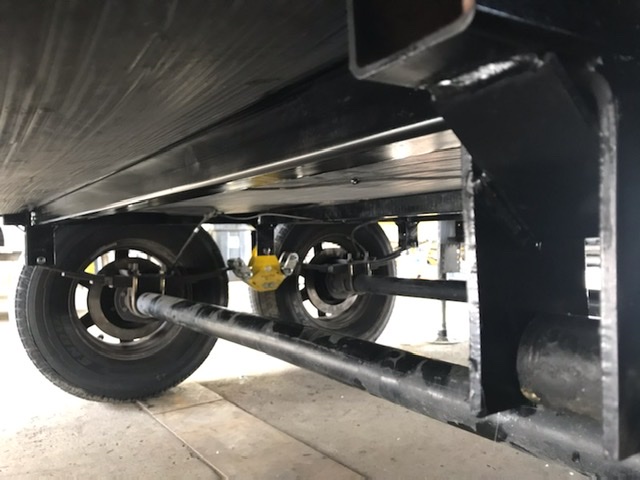 Then off to the mothership, Grand Designs factory service center down the road from Lippert. We are in the heart of RV manufacturing here in the US. Grand Design has hookup sites for you to stay at while RV is in service. Ours is such an extensive service we had to move out. When they made our 2018 model with the upgraded sizes of residential appliances and bigger pantry, they kept the structure of the kitchen slide of the previous model year. Well, that slide floor bows from the weight and scratched our flooring. They will remove the flooring of the slide and add a one inch floor adding more slide rollers. They will also replace all the flooring in the main area. This of course requires the removal of all the slides and furniture in the main area. But luckily it is all on their dime we also get a few things fixed out of warranty while they take care of the main issue.