Post by vivian on Feb 1, 2020 14:22:00 GMT -5
When my surgeon said "you can't walk on the beach", I took great offense and decided to prove him wrong. This past Tuesday I was ready, weather was cooperating and the canoe was tweaked for my ankle fracture comfort. Connie and I set out to a nearby island, Picnic Key as a test. It was very foggy but we found our way to Indian Key Pass. Thankfully I brought my compass....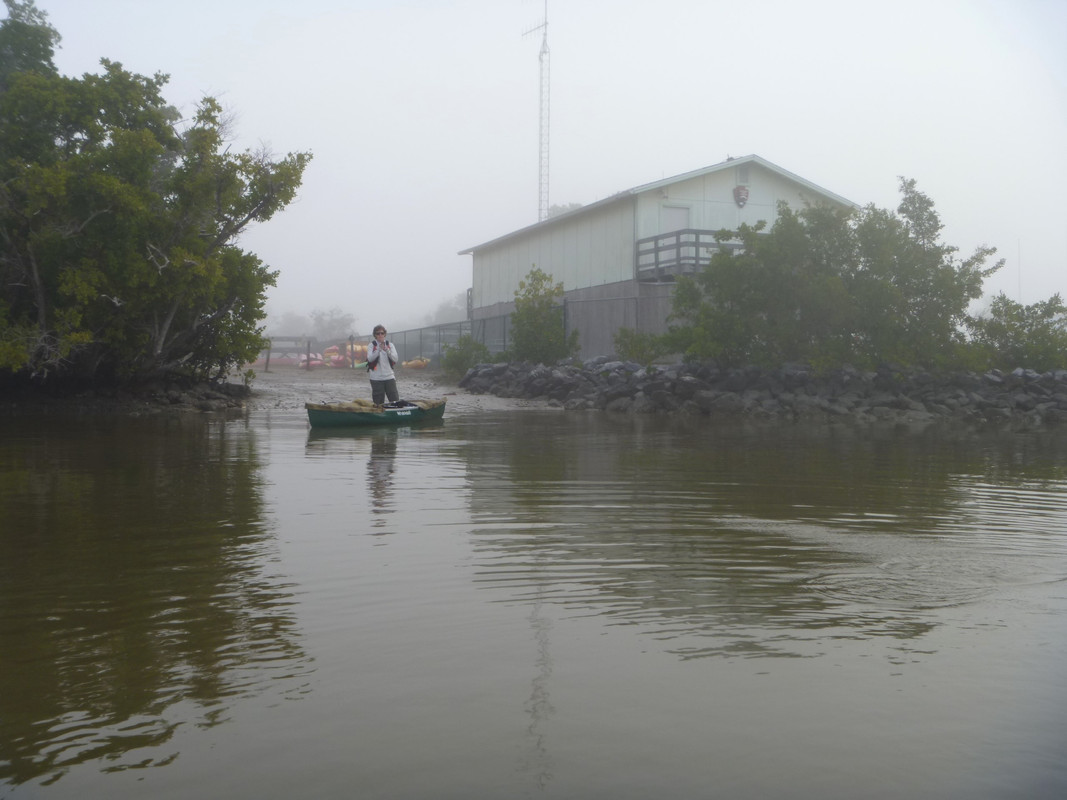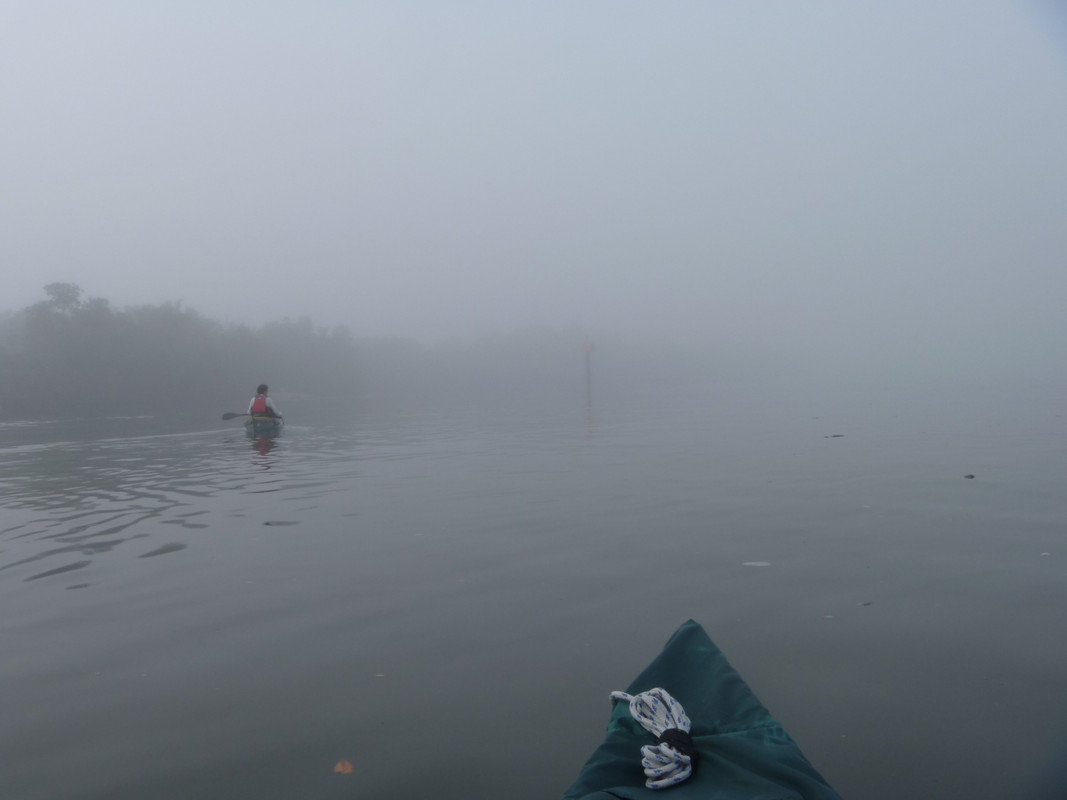 Trolling there produced the usual trout. I always use a barbless jighead when trolling to make unhooking fish easy and less dangerous for me and the fish I release. Not keeping any fish this trip.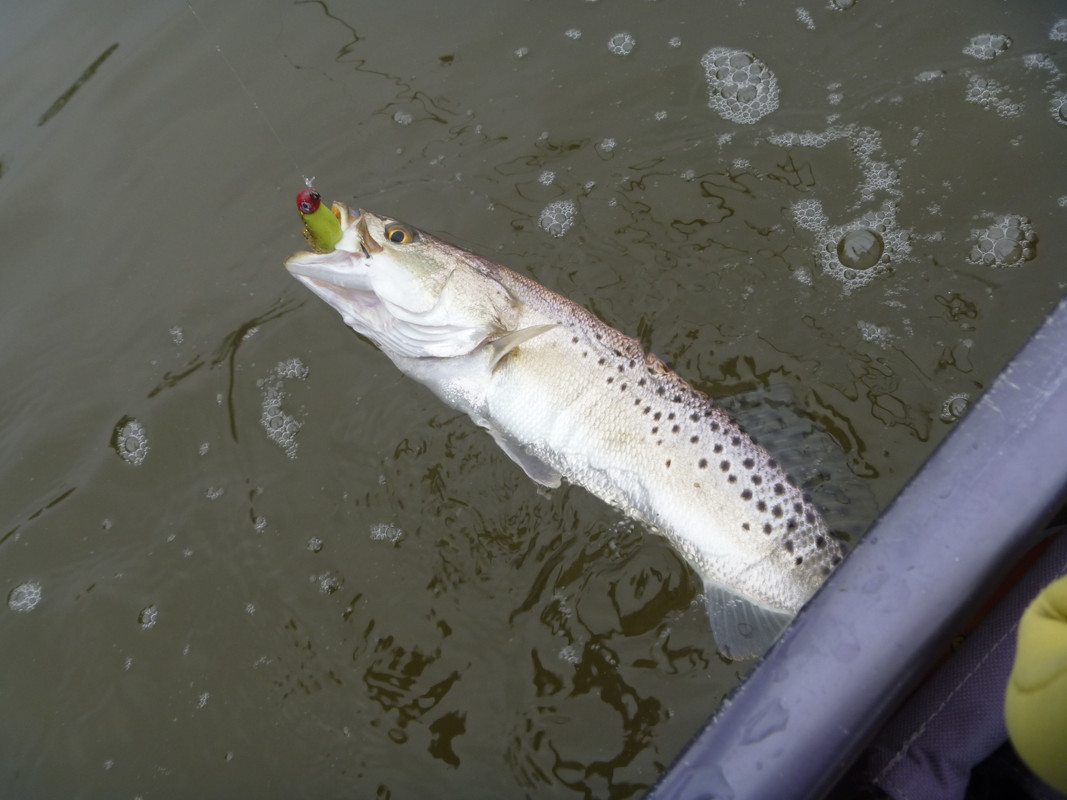 Of course, I also lost a very nice redfish on the approach to Picnic when I forgot I was using barbless and relaxed pressure on fish to get my camera. Oh well, maybe I will get lucky with another red.
Approaching Picnic we were very happy no one was on it. Connie getting some bird shots before landing.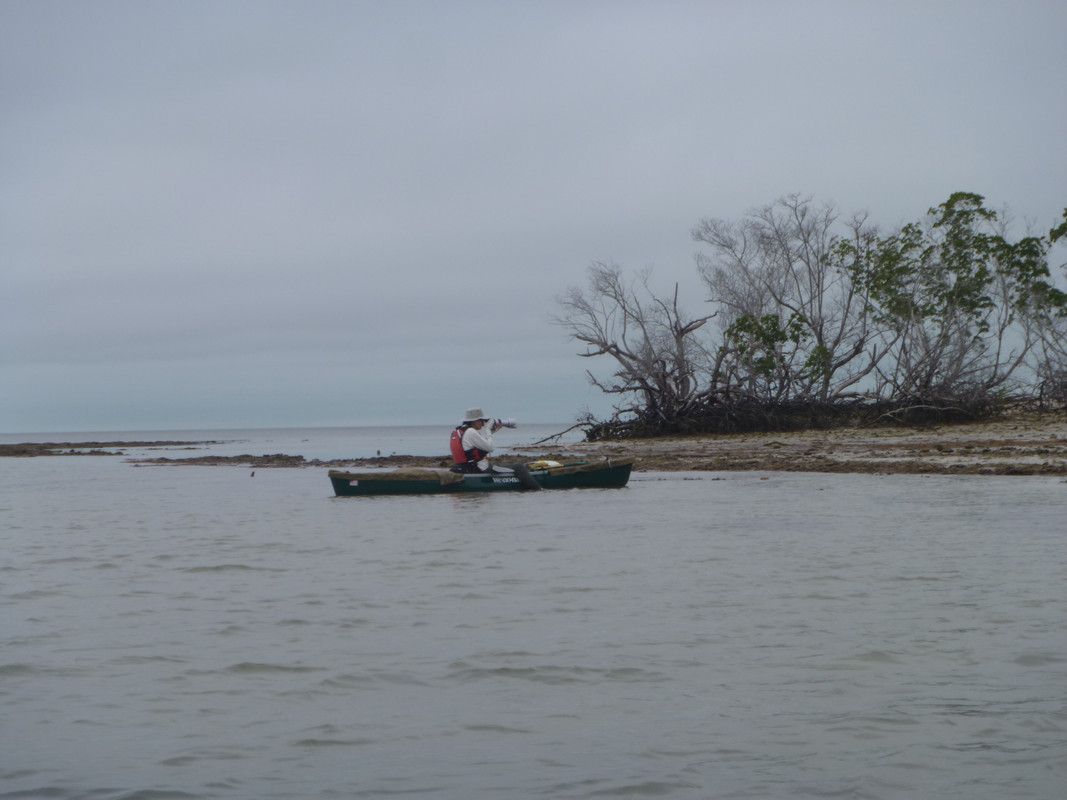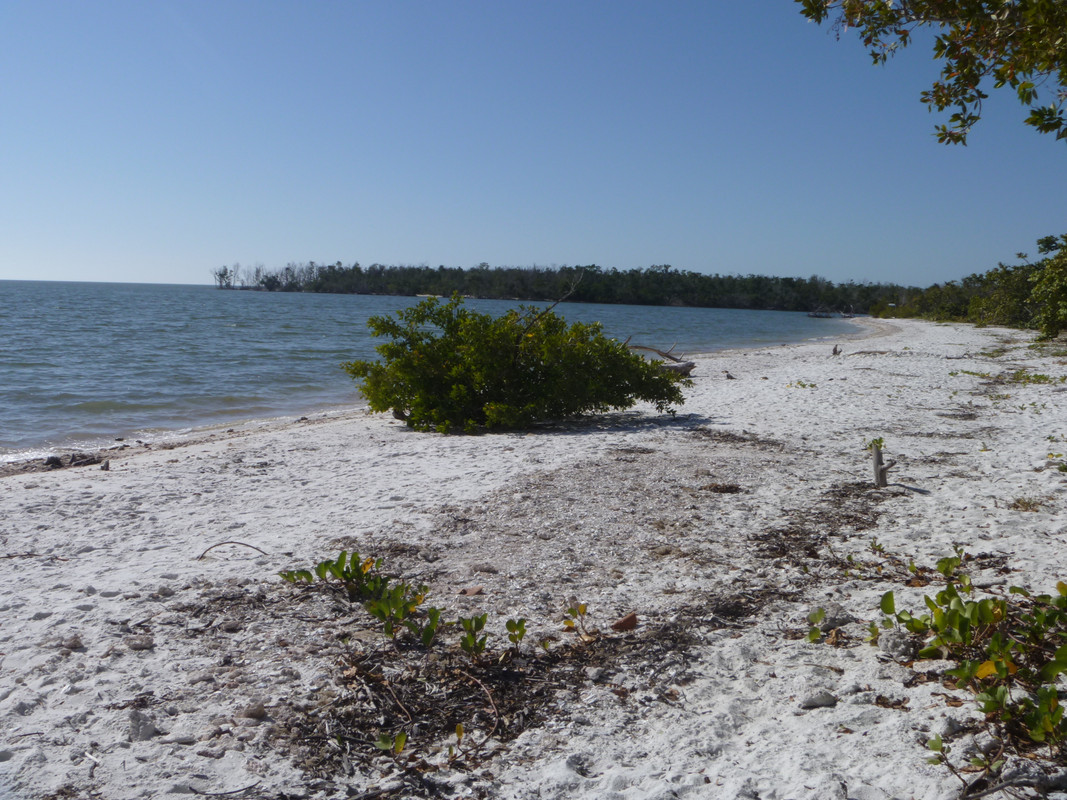 I did have a difficult time getting onto the beach at low tide and exposed rocks and oysters made me a bit apprehensive with my ankle but Connie helped me get my boat secured and I got more confident with walking on this uneven terrain. Was wearing an ASO brace just in case. Set up to relax and enjoy the afternoon. BTW, the racoons were abundant but could not get through our racoon proof containers.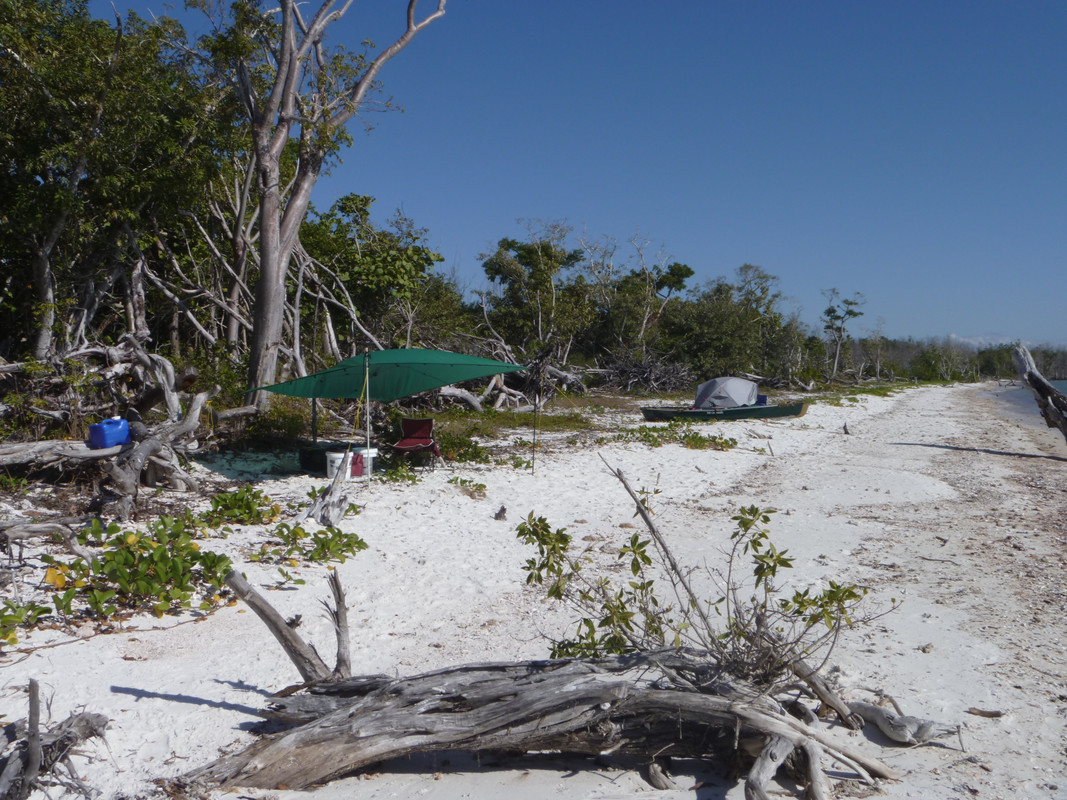 The next morning was GLORIOUS! Not a smidge of wind and I set out to work the outgoing tides at the numerous coves. Caught a few reds with these average sizes and also a bunch of trout. It was a blast and happy to finally catch some redfish! Getting tired of catching only snook and trout lately. Afterwards, worked the points on the incoming and saw numerous sheepshead which avoided me like the plague. But managed a few more reds.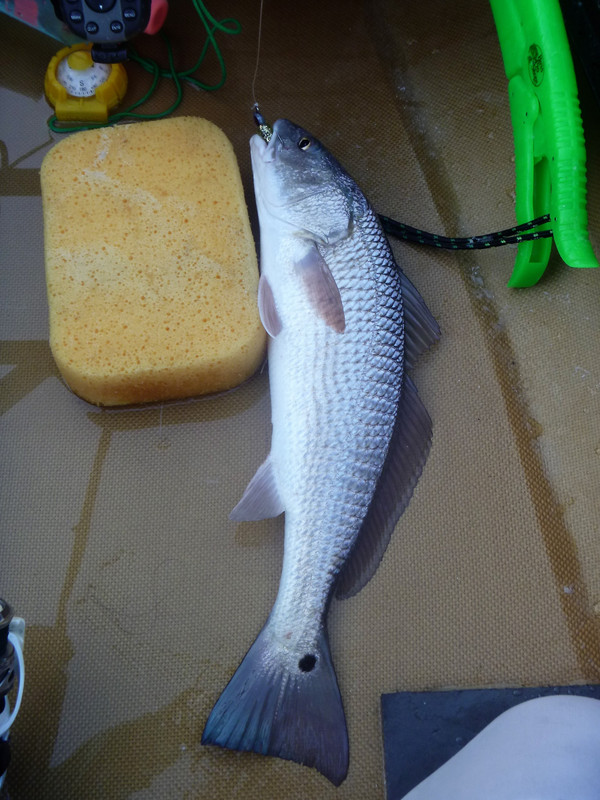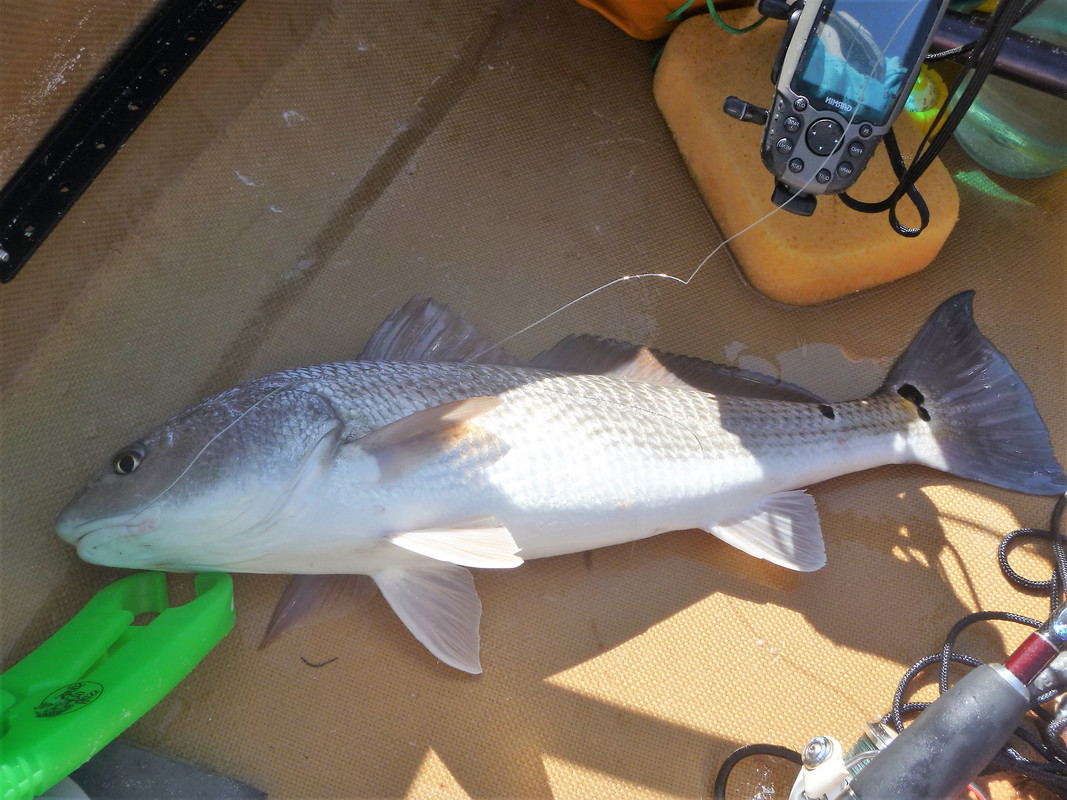 Back at camp, watching the sunset was spectacular as a storm with torrential rains was forecast to come in at bedtime. It did rain and it was like a powerwasher, but my MSR tent was nice and dry. The lightning however was pretty scary.
A group of 10 kayakers arrived at sunset so they too got hit with the storm. We left early the next day against the tide as we had a party to go to that afternoon. But what a wonderful trip, can't wait to do this again! And Doc, you did a great job on my ankle. Thank you