Post by ap on Dec 6, 2019 10:49:06 GMT -5
Since I have been on my low carb eating regimen (dropped 35 lbs!), you start to miss a few things. Like pasta. Really no substitute, but I was looking for ideas and stumbled across a recipe made for folks who have just completed gastric bypass surgery. They have to eat meals that are a bit bland and easy on the digestive process. Anyway, they had a cheese lasagna (no noodles) recipe that I thought I could use as a base and build off of it. I've added some things including sliced zucchini to act in place of the pasta. Let me show you what I have come up with ...
Andrew's Zucchini Lasagna (2-3 servings)
Ingredients:
1/2 cup shredded Mozzarella cheese, and some additional for topping
1/2 cup shredded Parmesan cheese
8 oz. (1/2 a standard container) Ricotta cheese
1 egg
1/4 tablespoon Italian seasoning, or a bit more if you like
1 large Zucchini, sliced
2-3 cups Marinara sauce (I like Rao's, a bit expensive but less sugar than most others - here I'm using Newman's and I think it's sugar-free) Use marinara with meat and/or toppings over the cheese mix
Lasagna Meat/Toppings -- 1 lb of ground beef (will have extra), or choose other toppings, like shredded ham, chicken, peppers/onions, etc. Think like pizza toppings. Whatever you want, only need a little. Will need to incorporate toppings with marinara sauce to make topping.
Optional: baby spinach leaves
Bowl to mix cheeses
4"x8" non-stick baking pan
Over pre-heat to 425 degrees
I'm missing a few items in this pic -- zucchini, spinach, and I also added some sliced pineapple tidbits in the topping (also didn't use the Italian shredded cheese blend in pic for anything this time)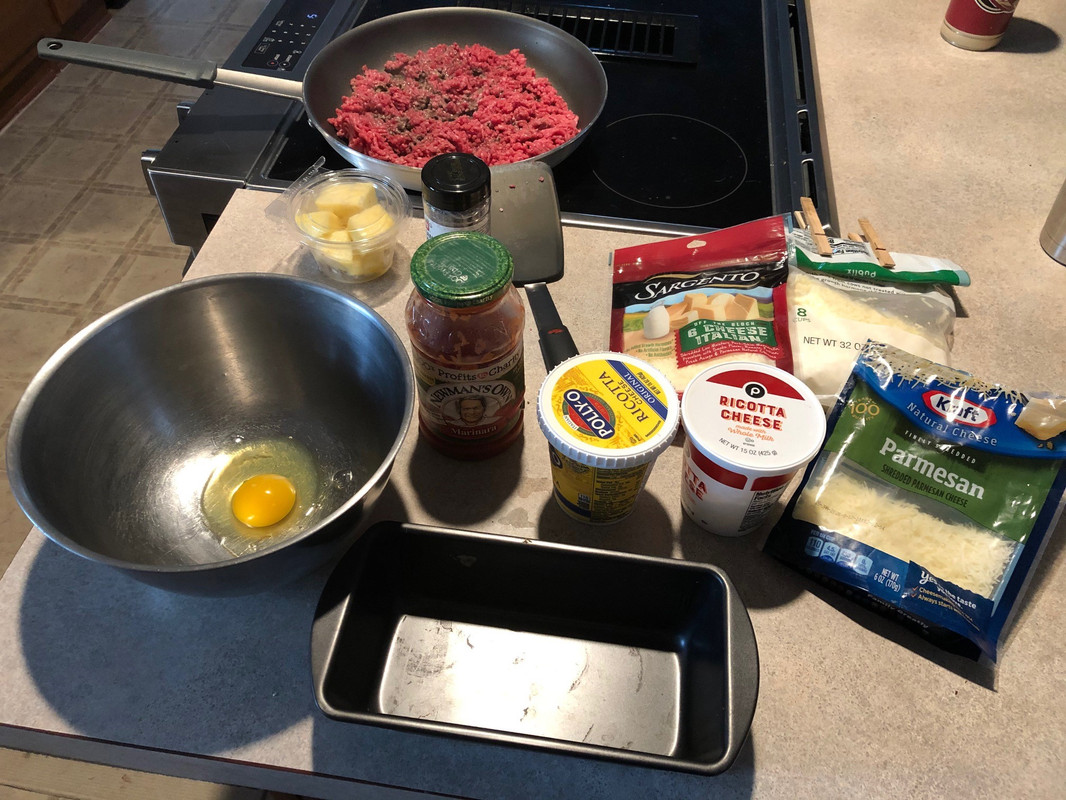 First, you need to slice your zuks. I used a mandolin on the thickest slice setting.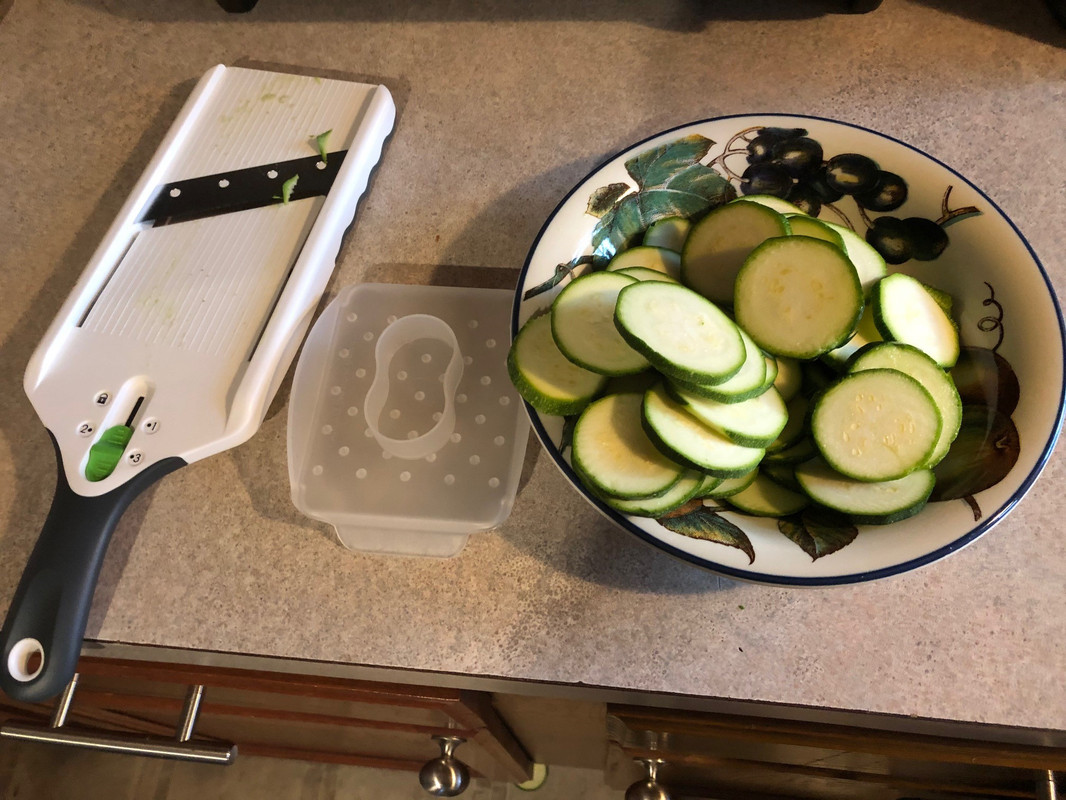 At the same time I browned the beef, poured off the fat, and added 2 or so cups of marinara sauce to simmer (no pic)
I then mixed up the mozzarella, parmesan, and ricotta cheeses in a bowl with the egg. Used a fork just to blend it all together. Then sprinkled in the Italian seasoning and mixed it a bit more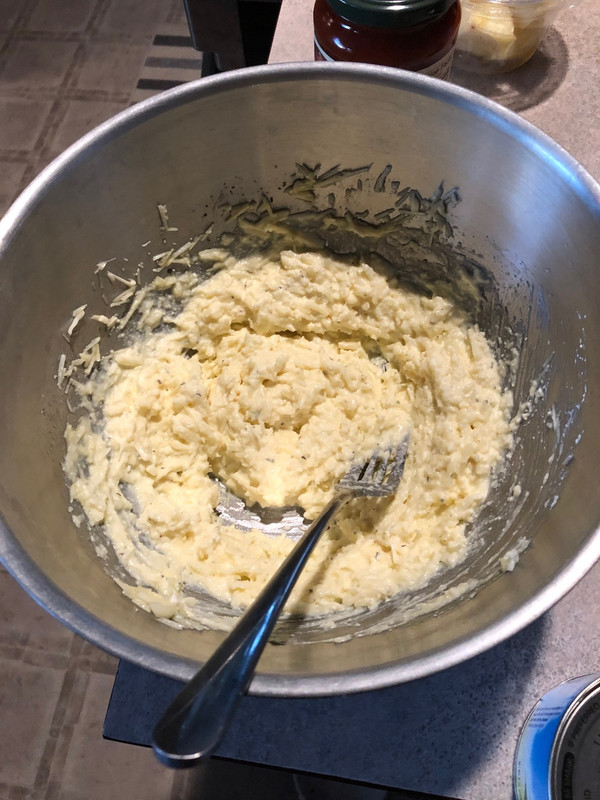 Now you start to put it all together
Add a layer of zucchini slices at the bottom of the 4x8 pan. Then spoon about half of your cheese mixture over the zuks. Then add a cup or so of your meat/marinara sauce.
Should look something like this - about 1/2 the pan filled ....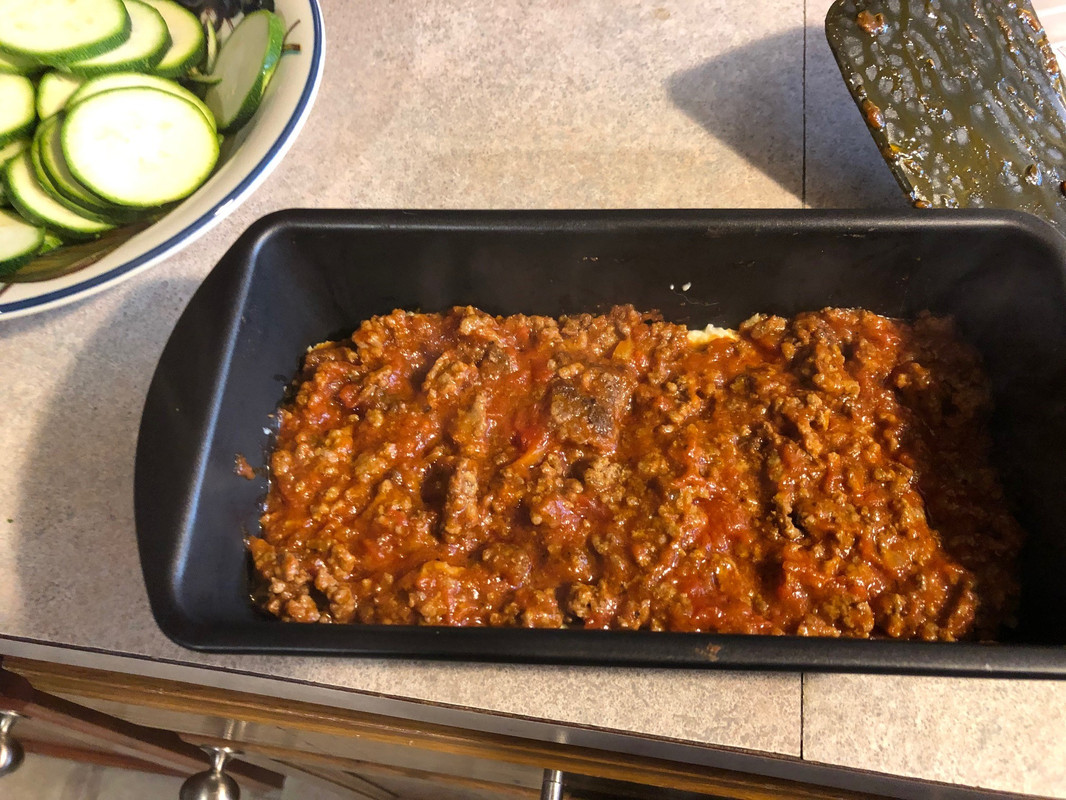 Now, repeat as above - zucchini slices, rest of cheese mix, then meat/marinara topping (I added the pineapple tidbits here) ....
here I'm showing how I arrange the zuk slices before adding the cheese mix and toppings for the second layer ....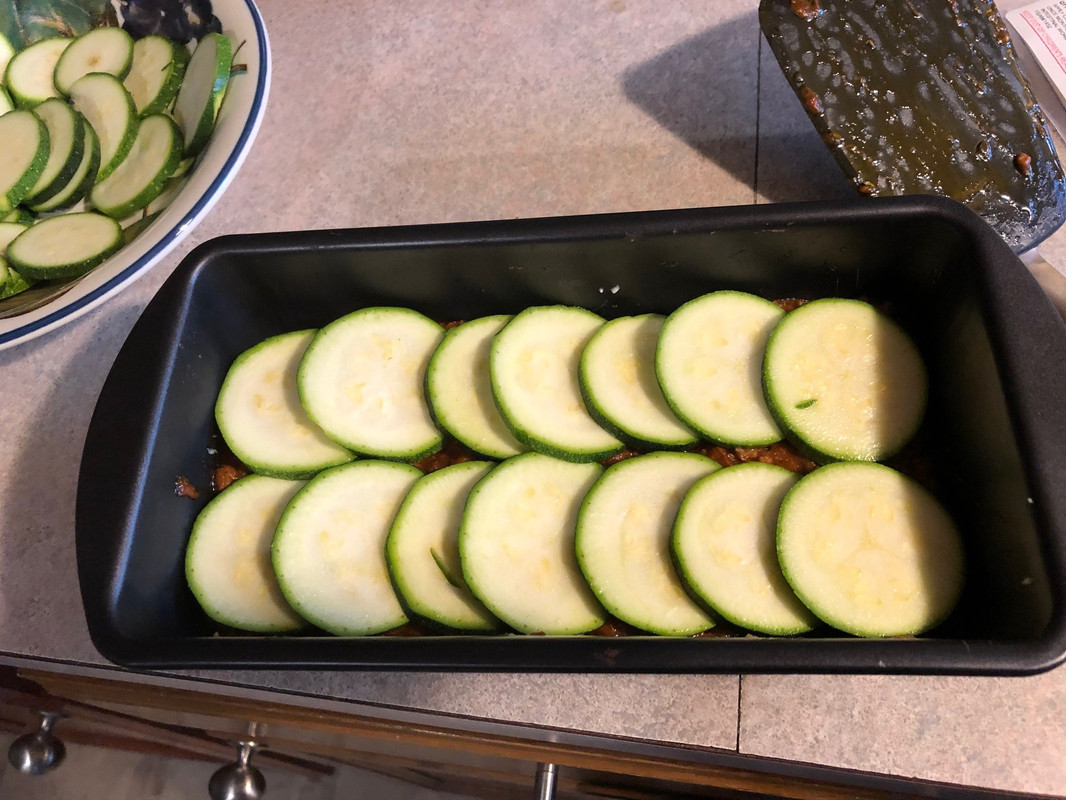 You now should have filled up the baking pan almost to the top. Sprinkle some more mozzarella cheese on top of everything. I sprinkled more than a little because I really like cheese ....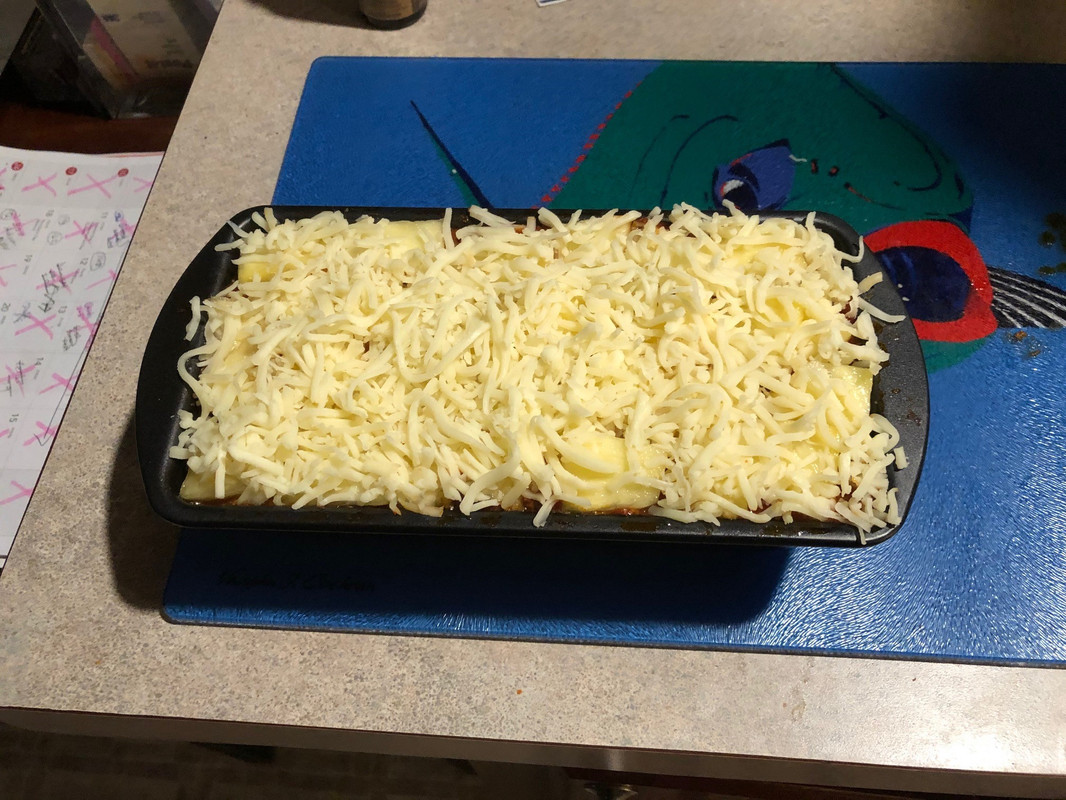 Now take the pan and place into your oven at 425 degrees.
I leave it in the oven and wait for the mozzarella cheese to brown slightly - that's when I take it out. About 20 minutes. Keep an eye on it.
Oh -- and if you overfill the pan you may have some juice leak over the top and fall to the bottom of the oven, causing smoke and a mess (ask me how I know). Maybe a good idea to put the pan on a pizza dish lined with tin foil or something to catch any overflow if it happens ....
Anyway, after about 20 minutes or so, it should end up looking like this: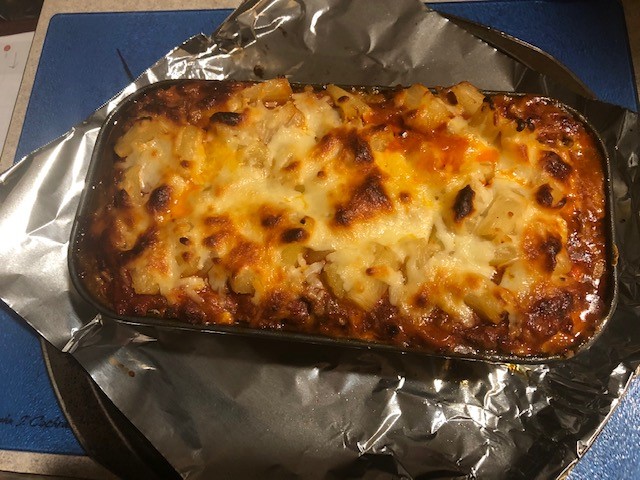 I placed the optional baby spinach leaves around the bottom of the plate, and scooped the lasagna right on top of it.
A bit messy, but a really, really good kind of messy.

Enjoy!
AP