Post by vivian on Sept 11, 2019 8:44:05 GMT -5

I broke my ankle on first day of visiting the white river. Slipped on river bank and broke 2 bones in ankle. Originally my friend Dee (foxy fisher) was to fly in to meet me and fish all week. But discovered river levels too high and no wading was producing on fly. Had to have a guide and drift boat to get to fish. Even kayak float trip was not worth the money as flow was very fast in this tailwater. Luckily she cancelled.
I scoped out a couple of stairs down that access rivers edge when I got here Monday. This is where I could use my spinning rod and in the morning. The area of grass in pic was not in water yesterday. Did not wear my wading boots as I was not going into water but did wear my kayaking booties which have a grip sole. Apparently did not grip the slick clay mud enough. I wish a sign that read "slippery when wet" was posted. Just could not imagine grass so slick. As I walked towards left to access spot near ladder I slipped and landed on my foot. My spin rod base broke and I heard a loud crack. I assumed it was the sound of the stem breaking. It was not...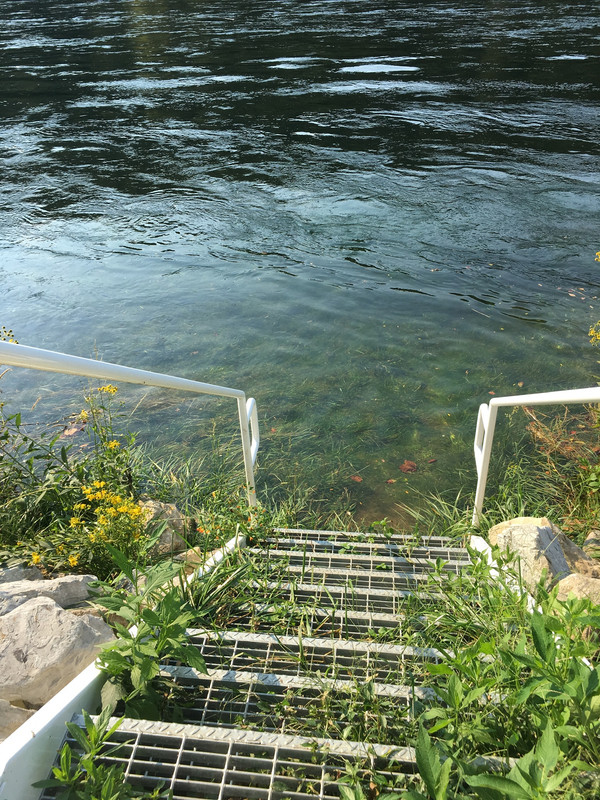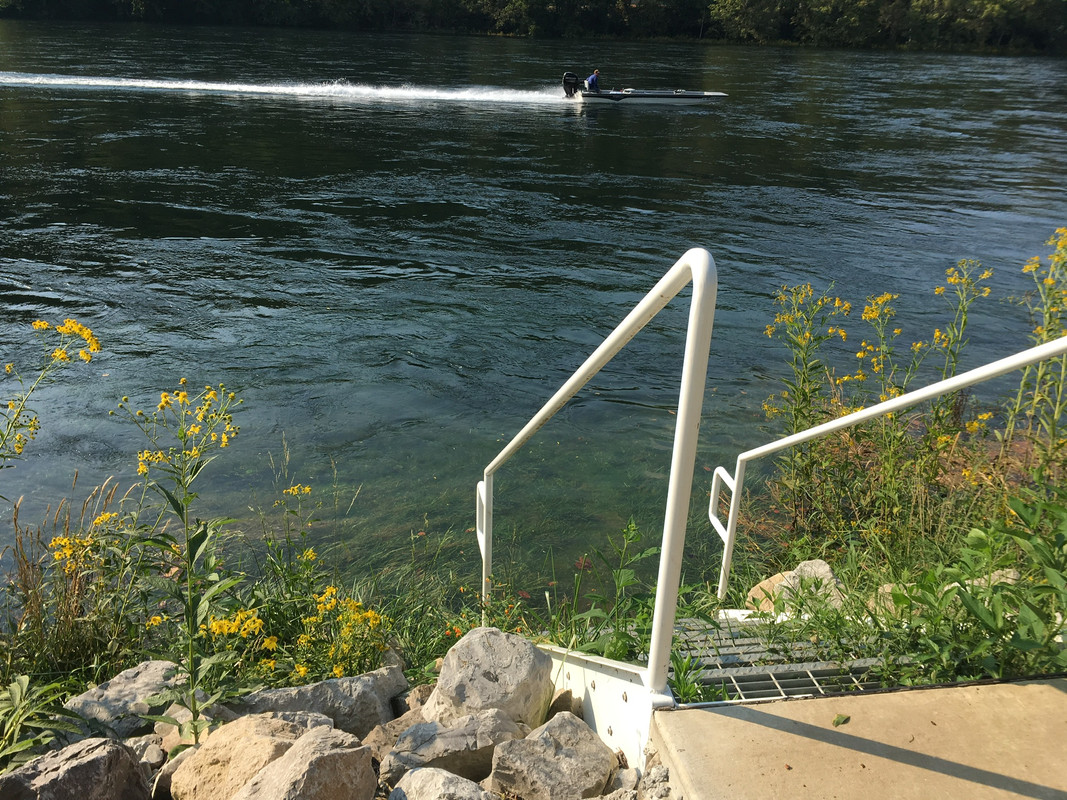 I was alone with no one in sight except some boats in the distance. Felt nauseous and lightheaded but no pain. I thought I sprained ankle so tried to get my foot in that freezing water for a bit as I pondered a way up the ladder. I rotated body to get legs in water. Swelling a bit down now in thatcold water. I started dragging myself up and could not stand but managed half way up. I called Connie she was on a hike not too far, was on her way.
I was feeling cold and faint and very thirsty so I soldiered on. Connie finally arrived and it was very difficult and now painful to climb all the way up and get into Moose. Some camp hosts came finally to help me get to truck to go to hospital for X-ray. I honestly thought sprain only.
The xrays confirmed two bones broken and needed realign, pin and plate ASAP. So surgery yesterday afternoon and we came home to recoup right after. I will be down for 8 weeks from what I can gather. Will order a small wheelchair for sightseeing rest of Arkansas. Have to use crutches when not. Had to cancel all bookings at awesome smallmouth and bass fishing lakes and rivers I had. But lucky I did not fall back and crack my head open on that steel ladder. Will be back to Arkansas another time.
Finally in RV bedroom for next 48 hours resting with leg elevated. Can still have view of the white river and TV to classics. It's a beautiful state park, Bull Shoals on the white river tailwater. So not all is lost.