Post by ap on Nov 12, 2018 12:54:30 GMT -5
Last week, I posted up some photos of a place where you can fish from the shore. But you can launch a kayak from those canals, and they do lead out to the Gulf. On Saturday, I decided to give it a try with the kayak.
Launched into somewhat unfavorable conditions -- winds blowing about 10 knots from the East, but what was worse was the fact it was the latter half of the outgoing tide. Not ideal for fishing, but good for exploration and to get a better idea of what areas look like now vs. at higher tides. I brought a spinning rod armed with a jerkbait, and my flyrod. Expected I would do a lot of prospecting with the spinner, but if I ran into a situation where I could use the flyrod, I would be ready.
So I launched and made my way out of some canals that quite frankly I would not be able to get through at lower tides. Finally broke out into the open. Looked like this: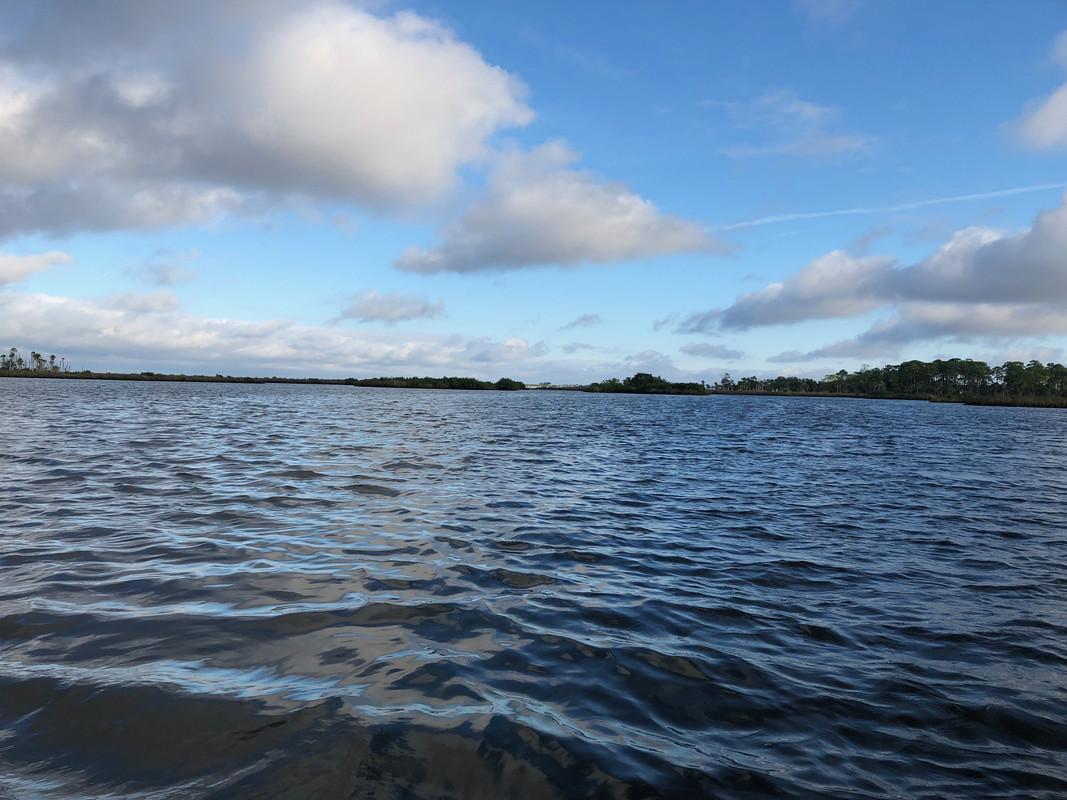 No sight-fishing with the flyrod today.
The good news is that this area was holding a lot of bait, and there were busts going off. My problem was the drift was way too fast to try and hit spots. Ended up doing the sensible thing and sought relief from the winds on the lee side of some of the smaller mangrove and grass islets in the area.
Still seeing some bait busts, I kept casting around, moving, casting ... and finally was rewarded with a "POW". I had the drag set too loose -- fish almost spooled me before I tightened it up. These guys always fight hard, and the bigger they get the harder the fight ....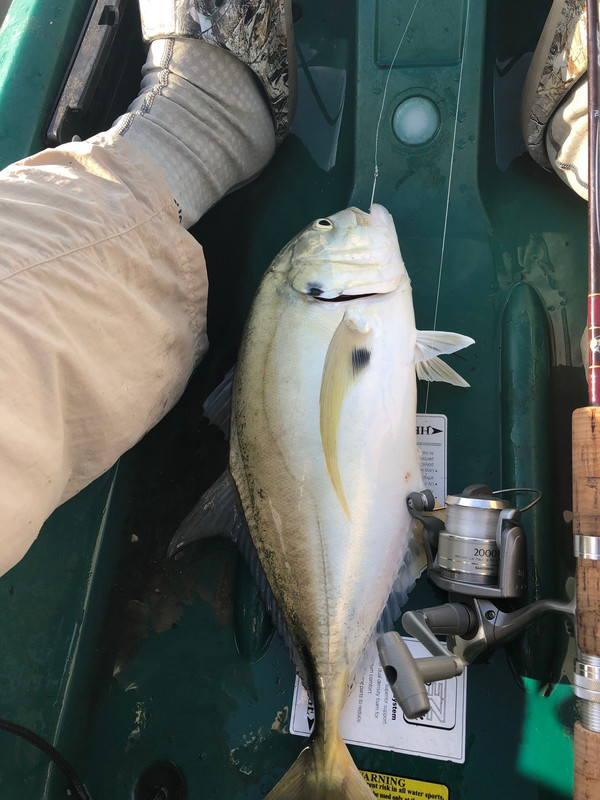 The tide kept dropping, and I had to get out away from the lee shore a bit. Thankfully winds dropped a bit as well. Kept blind-casting the area. Got another solid "whomp", and I had either a nice snook or a big trout -- pulled it up to yak-side where it threw the hook on a jump. A couple more "pops" but no hookups. Things seemed to settle down, not as many bait-busts, but since winds had decreased some I ventured further out to some outer islands. There, as I was pulling up were two big wakes of schools of fish heading my way. Got into position, made a cast and hook-up! And then "pop" went the line. Not sure if the school of fish (I think these were jacks again by how fast they were moving) popped the line, or maybe it was a bit frayed from the earlier jack.
And that was about it. Outgoing tide was tricking to a stop, sun came out and winds dropped, but so did the bite. Decided to head on in. The only bit of good news on the paddle in was that I did run over some hidden fish -- I think reds -- so it seems like the area is overall "fishy" and warrants a return visit(s).
Another pretty photo of the area ...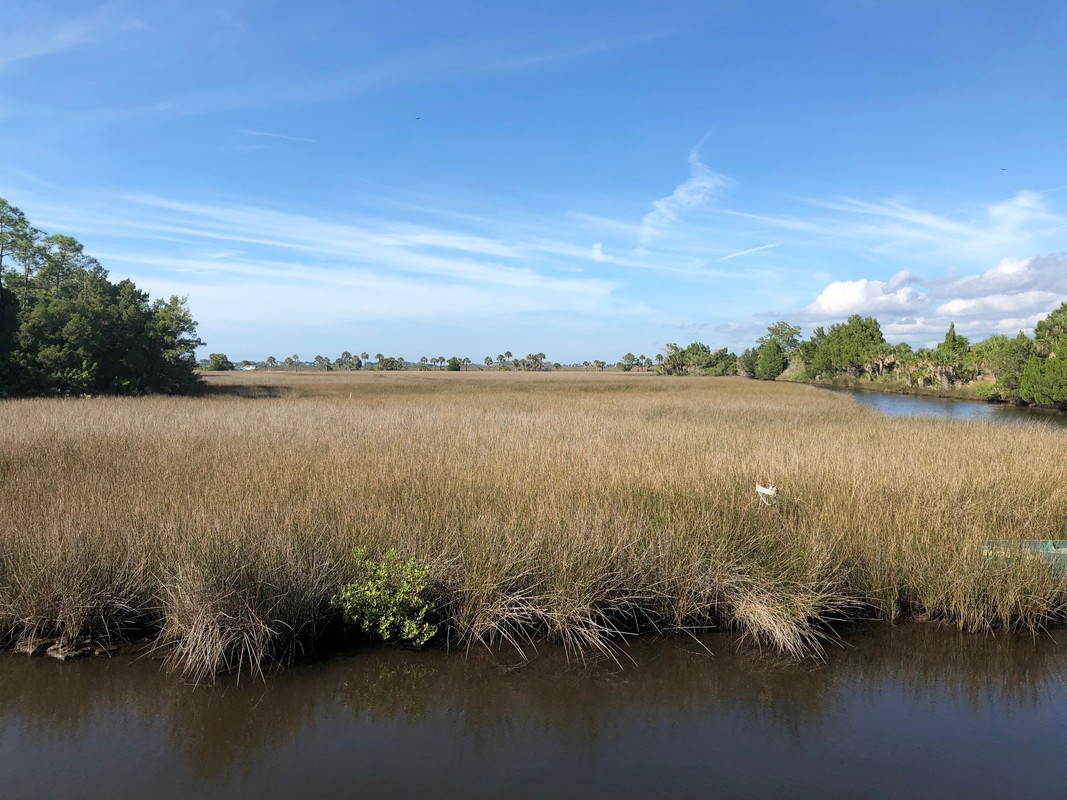 AP